Santa Barbara Spring League 2018 Lacrosse · Female All Levels
MonTueWedThu
Fri
Sat
Sun
3:00pm to 4:30pm
Two weekday practices and a fun game day Saturday morning with friends!
Team Fees

Early Bird

165.0

per player + 3.5% Processing Fee

Regular

195.0

per player + 3.5% Processing Fee

Late

225.0

per player + 3.5% Processing Fee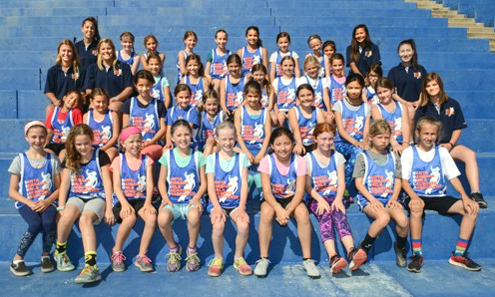 Games are Saturday mornings at San Marcos High School. SBGLA Spring League starts with practice the first week of April. Practices are after school at eight locations. After the Saturday morning game you get the rest of your weekend!
Age Divisions: 8 & Under, 10 & Under, 12 & Under, 14 & Under.

Elementary School Practice Locations
For 8U, 10U & 12U Girls:
Monday & Wednesday Practices (Start April 2nd)

Ellwood Elementary School, 3:00 to 4:30pm.

Foothill Elementary School

, 3:00 to 4:30pm.

Montecito Union School

, 3:00 to 4:30pm.
Tuesday & Thursday Practice Locations (Start April 3rd)

Peabody Charter School

, 3:00 to 4:30pm.

Roosevelt Elementary School

, 3:00 to 4:30pm.

Washington Elementary School

, 3:00 to 4:30pm.
Junior High School Player Practice Location (14U Players)

Monday & Wednesday Practice (Start April 2nd)

La Colina Junior High School, 3:30 to 5:00pm.

All players practice at one location.
A current youth membership with U.S. Lacrosse for the player is required. The player's name, address, city and zip code must match membership information. You will be prompted to submit it during registration.

Three Steps For Registration
Get a youth U.S. Lacrosse membership in your daughter's name at http://www.uslacrosse.org. The auto reply with her membership number usually arrives pretty quickly.

Click on the orange Register button on this page to start the registration process.

Read below to see your equipment & jersey options.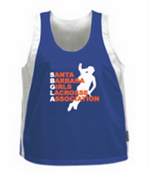 Clothing fulfillment courtesy of Tri-Valley Sportswear. The only required clothing item is the reversible jersey that will be used during practices and games. Returning players who have their jersey do not need a new one. Use your jersey from the 2017 season. Families of new players who need a reversible jersey please make a one-time league purchase for your reusable league jersey. You may use it from season to season. This process is new for 2018. There are also other clothing items and hats available. Click Here for the on-line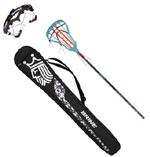 showroom.

Equipment fulfillment is at Play It Again Sports, 4850 Hollister Avenue, Santa Barbara, CA 93111. The pieces of equipment needed are girls lacrosse stick, goggle & youth size mouth guard. Cleats are optional but recommended. Any pair of cleats will do and they do not have to be lacrosse specialty cleats.